Hello, friends. We are always looking for new tools that add even more functionality to the already very stable and powerful Linux desktop. In this post, we will tell you about qView a simple and efficient image viewer for Linux and especially the QT desktop.
Introduction to qView
qView is born with a clear objective to be a practical and minimalist image viewer. That is to say that we will only have the image as the central protagonist and without even a menu bar, it's just you and the image. It is created with QT technology and is OpenSource which allows us to verify the source code of the application.
About this the developers say
qView was designed from the very start to be as visually minimal and space-efficient as possible. No cluttered interface, just your image, and a title bar.
This makes it a very light and easy-to-use application on our system. It has proven that its load times are quite short and the use of computer resources is quite low.
Despite being so light and having a minimalist graphical interface, it is not lacking in features such as rotating, flipping, zooming, opening images from a URL, recent images, from another location. All of them can be accessed by right-clicking on the main interface.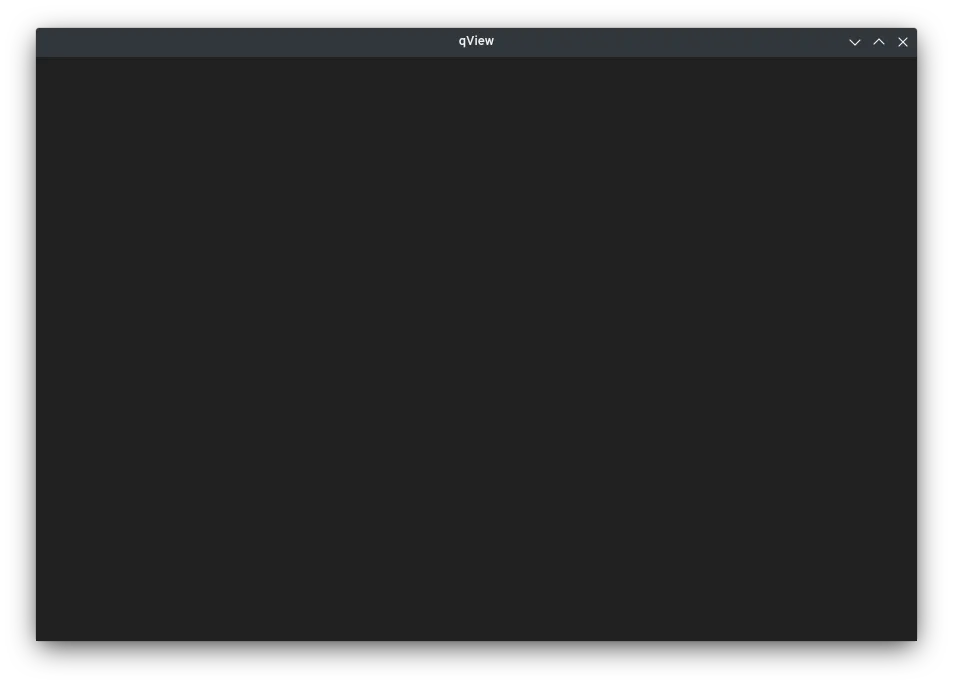 And what about supported formats? Don't worry about that because qView supports all common image formats including bmp, gif, jpg, png, tiff, and webp.
Install qView on Linux
The support provided by this application is great and there are many options available to install it.
For Ubuntu 20.04/ 18.04 as well as any distribution based on any of these versions, we have available a PPA:
sudo add-apt-repository ppa:jurplel/qview
sudo apt update
And finally, install the application:
sudo apt install qview
For Debian 10, we have to download a DEB file from the download site or by running
https://github.com/jurplel/qView/releases/download/4.0/qview_4.0-2_amd64.deb
And install it by running
sudo apt install ./qview_4.0-2_amd64.deb
Every time a new stable version is released, you will have to update the command.
For ArchLinux it is available from AUR.
For OpenSUSE you can run
sudo zypper in qview
In the case of any RPM package based distribution, you can download the package
wget -c https://github.com/jurplel/qView/releases/download/4.0/qview_4.0-2_amd64.deb
and install it with your distribution's package manager.
Finally, you can download the APPImage format which is compatible with any Linux distribution. For many, it is the best way-
wget -c https://github.com/jurplel/qView/releases/download/4.0/qView-4.0-x86_64.AppImage
Conclusion
qView is an application whose main concept is minimalism but without losing functionality. Thanks to it we have an alternative to other image viewers more complex to use.