SSH clients are the programs to connect other computers remotely using Secure Shell protocol. If you want to access any machine remotely, your computer must have SSH installed. There are many SSH Clients out there. But based on the user interface and usability, here are our hand-picked best SSH clients for Windows PC:
PuTTY SSH is the most popular and overly used SSH client. It is an open-source software, so you can modify it according to your needs. PuTTY was first introduced for Windows, and now it is available on other platforms as well. It supports many secure protocols and connects other computer using the most secure mechanism. PuTTY also provides some advanced features and regarding those features, it is our top pick of the best SSH clients for Windows.
SuperPuTTY is the fair alternative SSH client and based on PuTTY SSH. It is also an open-source program and available on GitHub. SuperPuTTY provides multiple tabs and sessions simultaneously including data transfer between remote computer and your computer. Most of the SuperPuTTY features are similar to PuTTY SSH. But some additional features also available on SuperPuTTY:
Import and export session data,
Telnet, SSH, and RAW protocols,
Uploading files using SFTP and SCP protocols,
Customizable user interface for each session or tabs and more.
mRemoteNG is the next generation application for SSH remote control. It is an open-source software and has excellent graphical user interface. Thus, controlling multiple servers or computer at once with mRemoteNG is in a completely different level of experience. mRemote even sorts the RDP connections and uses differnt tabs for each connections.
MobaXterm is a GUI text editor based SSH client. For its user-friendly Layout and design, MobaXterm is our top pick among the best SSH clients for Windows. It has both free and premium versions. MobaXterm was designed for all types of people who want to manage a computer remotely including a person without technical knowledge. Some of the excellent features of MobaXterm are:
Available both executable and portable versions,
Graphics user interface text editor,
Supports UNIX command on Windows,
Tabbed SSH sessions and uses similar protocols to SuperPuTTY.
Let's talk about SSH Client that doesn't require installation. Yes, you heard it right! FireSSH is an add-on SSH client for Mozilla Firefox and Google Chrome. If you don't want to install an SSH client on your system, then FireSSH is the best addon among all the best ssh clients for Windows available. It is written in JavaScript and a platform independent client as it will be installed on your browsers. Using FireSSH, you will be able to connect different computers at once and manage them from different tabs of your browsers.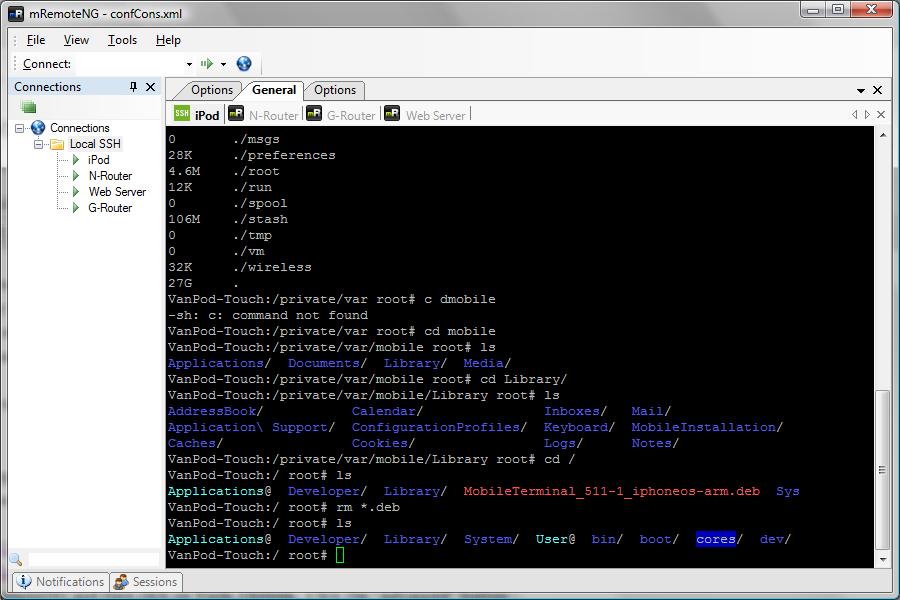 KiTTY is a very simple and PuTTY SSH based client. It has all the features of PuTTY SSH and the same user interface as well. So, KiTTY very familiar and easy to use SSH client. Some of the features of KiTTY includes besides PuTTY's features are:
Different icon and layout for different session,
able to save session on a script,
Automatic password entry system,
Shortcuts for pre-defined commands, and more.
Above are our top picks of the best SSH clients for Windows based on total users, popularity and offered features. If you want to know about other SSH clients as well, visit the Wiki comparison page.